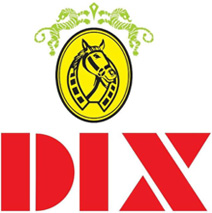 dix engineering





DIX Engineering
An assortment of Engineering marvels say it all. From land development to construction and from setting up of plant and heavy machinery to civil works, we have to our credential an assortment of successfully executed projects which are no less than engineering marvels. Our presence in development activities is visible all across the length and breadth of Karnataka. Currently we have in hand challenging civil Projects over Rs 1200 Million. These include Rs 460 Million Site Grading, Roads and Under Ground Drainage work for ONGC Mangalore Petrochemicals Ltd (OMPL) Aromatic complex, Rs 280 Millions Concrete Road work for Mangalore City Corporation, Rs 200 Million Rehabilitation Colony work for Mangalore Special Economic Zone and Rs 100 Million Asphalted Road for National Highway Mangalore Division.
A core group of highly qualified and experienced Engineers along with a team of experts form the backbone of DIX Engineering Project Services Pvt Ltd. Since the projects we undertake are crucial and of mammoth proportions, meticulous planning at every stage is essential. Our completed projects stand testimony to the professional excellence and hard work of our personnel.
Only a perfect blend of man and machinery can ensure the desired output when it comes to project services and infrastructure development. At 'DIX' we have an array of world-class equipment to complement our team of experts. With this highly desirable combination it's just natural for us to achieve excellence in construction engineering.
Our track record in the fields of project services and infrastructure development are unparalleled. Some of the challenging projects we've been involved with over the years will vouch for this.Leading Corporate as well as PSUs in the country have utilized our expertise by assigning some of their prestigious projects to us. And true to our tradition we have placed their trust in us intact.