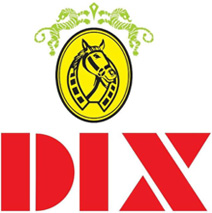 Testimonial


Dr. Gopal Mugraya
Professor & Head of Chemical Department
National Institute of Technology, Karnataka (NIT-K),
Surathkal, Mangalore
What makes DIX Group distinguished is their concern for safety and environment.
M Ram Kumar
Vice President & Head of Hydrocarbon Construction &
Pipelines, Larsen & Toubro Ltd. (L&T)
Our Bulk Cement Terminal along with a number of other projects can speak volumes about the quality construction engineering DIX Engineering Project Services Pvt. Ltd offers.

Mehinder Sharma
Managing Director, ANS Constructions Ltd
Our first stint with DIX was in 1999 when we came here to undertake MRPL Phase 1 Project. Now, once again we are back in Mangalore with ONGC Mangalore Petrochemicals Ltd. Aromatic Complex Project, and this time too our choice was none other than DIX.
O K Swamy
Chief Engineer, National Highway Division
Public Works Department, Government of Karnataka
When it comes to road works, DIX is a trusted name because of their proven quality and competence.

Ramdas K R
Deputy General Manager (Projects)
ONGC Mangalore Petrochemical Ltd. (OMPL)
Once you assign DIX with a particular task, there's no point in worrying about it. I know how professionally committed they are.
S S Basak
Deputy General Manager (Civil)
Bridge and Roof Company (India) Ltd.
We worked with DIX in the past and we will work with them in the future too.

Bujanga Shetty
As the President, Mangalore Special Economic Zone Project Displaced Families (PDF's), I'm pretty relieved to see DIX at the helm of affairs in which MSEZ is involved. The Managing Director of DIX is capable of settling issues amicably, however complex it may seem.
N Ravi
General Manager (Engineering & Construction)
Larsen & Toubro (L&T) Ltd.
For us 'Dix' is like a 'one stop shop' for all our needs. From area clearing to de forestation and pipe laying to construction of complex structures, they are always there with their vast pool of manpower and expertise.
Dr. A U Ravishanker
Professor, Civil Engineering Department
National Institute of Technology, Karnataka (NIT-K),
Surathkal, Mangalore.
With their prime focus on quality, it's no wonder that DIX get cleared with merit whenever they come for any test for our certification.

Sri. Katta Subramanya Naidu
Minister of Large & Medium Scale Industries
I hail DIX not because of my close association with Mr. Shetty, but instead for their concern towards the society, environment and their ethics. They have paved a new path that's worth following..






Site Map