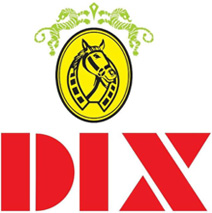 dix shipping





DIX Shipping
Across the seven seas with utmost efficiency Cement, timber, granite, coal, iron ore, fabricated metal, gigantic machineries... when it comes to taking it across the seas, ours is a name to reckon with. DIX Shipping Company, over the years, has established itself as the premier shipping company in the country. Today, we handle over 1.5 Million Metric Tons of cargo annually.
We have the most advanced of facilities to track and to ensure faster and on time clearing and forwarding of cargo. With our own trucks for surface movement, things get easier for us to carry goods to the port and vice versa. And over the years we have scripted some glorious chapters in the annals of shipping by successfully completing some of the most challenging tasks. To name a few: Export of TATA trucks to Africa, clearing and transportation of gigantic metal fabrications from Mangalore Port to MRPL for MRPL phase 1 unit etc. We are the first and only shipping company in Mangalore to handle manually loaded iron ore pellets for exports.
For us it's not the size of the job that matters but the job itself. Our satisfaction lies in providing the best of services to our customers; a range of giant PSUs and Corporate. And we do it all with consummate ease with an eye on outshining ourselves with each step.
Today, ships crisscross the oceans with cargos handled by DIX to different parts of the globe. As the concept of global village has already become a reality, we have great pride in connecting nations with a purpose. The purpose of growing together with the world. Yes, we strive hard to see smiles on faces irrespective of geographical areas, because for us the ultimate goal is to make the world a better place.